Jachtmakelaardij Het Wakend Oog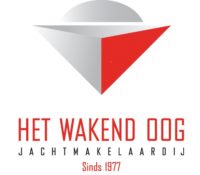 Jachtmakelaardij Het Wakend Oog
Postal Address
Vosseleane 51
NL 8551 ML
Woudsend
Nederland
Visiting Address
49, Vosseleane, Woudsend, Súdwest-Fryslân, Friesland, Nederland, 8551 ML, Nederland
T:
+31(0)514 592 060
M: +31(0)681-895522
https://www.hwo.nl/
Omschrijving
über Het Wakend Oog
Het Wakend Oog – International Yachtbrokers heißt Sie in Woudsend herzlich willkommen. Woudsend ist im Zentrum von Friesland gelegen und trotzdem nur eine Fahrstunde vom Flughafen Amsterdam Schiphol entfernt. Het Wakend Oog (HWO), die Jachtmakler spezialisiert für den Verkauf von gebrauchten Motorjachten, Schaluppen und Schiffshäusern. Die Schiffe werden im verschiedenen Stellen in Woudsend und Friesland der Niederlande präsentiert. Für den Kauf oder den Verkauf Ihrer Motorjacht sind Sie bei HWO an der richtigen Adresse.

About Het Wakend Oog
Het Wakend Oog International Yachtbrokers is looking forward to welcoming you. We are located in the centre of Friesland and only one hour's drive from Schiphol airport.
Het Wakend Oog (HWO), specialists in the sale of used motorboats, tenders and boathouses. The boats are presented in several locations in Woudsend and Friesland, The Netherlands.If you are interested in buying or selling your motorboat, HWO is the right address.

Over Het Wakend Oog
Het Wakend Oog – International Yachtbrokers heet u van harte welkom in Woudsend, gelegen in het centrum van Friesland en toch maar een uur rijden van Amsterdam en Schiphol Airport! Het Wakend Oog (HWO), Jachtmakelaars gespecialiseerd in de verkoop van gebruikte motorboten, sloepen en schiphuizen. Presentatie van schepen is mogelijk in het water, op de wal, in een hal of vanaf de eigen ligplaats van de verkoper . Voor het kopen en verkopen van uw motorjacht bent u bij HWO aan het juiste adres. Wilt u een boot komen bekijken? Maak dan altijd even een afspraak ! Niet alle schepen liggen bij ons.