Jachtmakelaardij 4Beaufort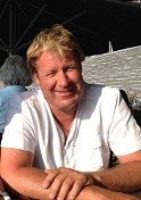 Jachtmakelaardij 4Beaufort
Postal Address
Spijkerboor 5
NL 8607 KA
Sneek
Netherlands
Visiting Address
Wâldfeart, Nassau Dillenburgstraat, Sneek, Súdwest-Fryslân, Friesland, Netherlands, 8606VS, The Netherlands
T:
+31(0)6 5372 5200
M: +31(0)6 5372 5200
http://www.jachtmakelaardij4beaufort.nl
Description
ONTDEK ONS BEDRIJF

Eerlijkheid, persoonlijke aandacht en transparantie, dat is waar Jachtmakelaardij 4Beaufort voor staat.

Al van kinds af aan is 4Beaufort-oprichter Jelle Eveleens op en rond het water te vinden en door zijn vele jaren ervaring in de watersport heeft Jelle de nodige know-how in de branche opgebouwd. Wat hij belangrijk vindt bij het benaderen van klanten is vriendelijkheid, enthousiasme, samenspraak en bereikbaarheid.

4Beaufort biedt u het beste van twee werelden. U kunt ervoor kiezen om onze bemiddeling plaats te laten vinden vanaf uw vaste ligplaats. Met potentiële kopers bezoeken we uw vertrouwde locatie graag. Maar u heeft ook de optie om naar onze thuishaven in Sneek te komen.

Daar ligt uw jacht gedurende de verkoopperiode in het kloppend hart van de Nederlandse watersport aan de rand van het centrum. Een locatie met veel spontane aanloop, die ook nog eens een centrale rol speelt tijdens Motorboot Sneek in het voor- en najaar.

Jachtmakelaardij 4Beaufort deelt uw liefde voor het water. Wij begrijpen heel goed dat de aan- of verkoop van uw jacht veel meer is dan een zakelijke beslissing. Wij zijn immers zelf ook watersporters.


Het is onze missie om u dezelfde behandeling te geven als wij graag zouden willen krijgen. Wij begrijpen uw emotionele betrokkenheid in het aan- of verkoopproces en nemen u graag aan de hand.

"Niet verbloemen maar benoemen", dat is voor ons de regel. Wij houden van heldere afspraken, duidelijke contracten en geen addertjes onder het gras. Eventuele bij ons bekende gebreken aan een jacht worden benoemd, professionele fotos moeten al vanaf uw scherm een goede indruk kunnen geven van het aanbod en dankzij onze EMCI-certificering kunnen wij u ook bewezen zekerheid bieden.

GECERTIFICEERD EMCI MAKELAAR
Het internationaal erkende EMCI-certificaat biedt u de garantie dat u in zee gaat met een jachtmakelaar die de hoogste kwaliteit en service biedt. Maar bovendien ook een gedegen opleiding heeft gevolgd om makelaar te mogen zijn. EMCI is bovendien 100% onafhankelijk en ISO-gecertificeerd.