D.A. (Daniel) Leeuw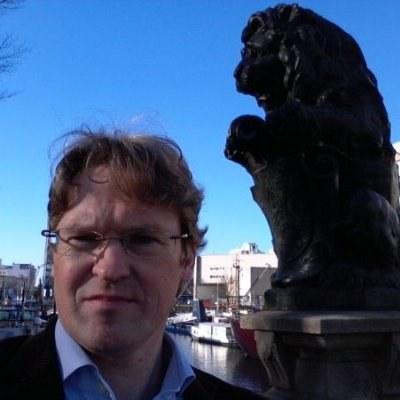 D.A. (Daniel) Leeuw

Description
Sealion Yachts is a certified yacht brokerage specialized in the purchase and sales of used sailing yachts and motorboats up to a length of about 16 meters. In Rotterdam we are within close range of marinas in all the popular sailing areas in the western part of The Netherlands. We are only 30 minutes by car away from Scheveningen our largest coastal marina. Watersports is our passion and we are happy to extend our services to manage the sale of your valuable property. Sealion Yachts will sell your yacht from the fixed berth and during the sales period you can continue to use your boat. We handle the entire sales process and represent the Owners interests to find the right buyer. An extensive and comprehensive online presentation of your yacht is only one part of our services. We work on a No Cure No Pay basis and charge a competitive fee. We are able to communicate clearly also with foreign buyers and thereby increase the chances of a timely sale of your yacht. Or start a Free Search with Sealion Yachts to find your dreamyacht !

Daniel Leeuw has extensive experience as a service provider in the nautical sector, in particular arranging maintenance, repairs and conversions of seagoing vessels. I have always worked in an international environment, where success depends on bridging cultural differences and I learned a lot from the challenges this brings along. Since my childhood I have been active in watersports, first as a windsurfer and later as a sailor on different types of cruising yachts. Because of my passion for watersports, I decided to specialize myself as a yacht broker. I am certified by the European Maritime Certification Institute (EMCI) where I received my training to become a yacht broker. As EMCI certified yacht broker, I regularly participate in seminars and CPD activities in order to keep my knowledge up to date and follow the latest developments in the watersports sector. I have acquired Yachting certificates and other practical diplomas for safe navigation with sailing yachts and motorboats.

Sealion Yachts is gespecialiseerd in de verkoop van zeiljachten en motorboten tot een lengte van ca. 16 meter. Wij verkopen boten vanaf de eigen ligplaats en tijdens de verkoopperiode kan de eigenaar gewoon van zijn boot gebruik blijven maken. Sealion Yachts verzorgd het gehele verkooptraject en behartigd de belangen van de eigenaar bij het vinden van de juiste koper. Een uitgebreide en duidelijke online presentatie van uw jacht is slechts een onderdeel van onze verkoopservice. Wij werken op no cure no pay basis en berekenen een scherpe courtage. Ook met buitenlandse kopers zijn wij in staat helder te communiceren en vergroten zo de kansen op een spoedige verkoop van uw schip. Of plaats bij Sealion Yachts een zoekopdracht om uw droomjacht te vinden !

Daniel Leeuw heeft jarenlange ervaring als dienstverlener in de nautische sector, met name het verzorgen van groot onderhoud, reparaties en conversies voor zeeschepen. Ik ben altijd werkzaam geweest in een internationale omgeving, waar succes afhangt van het overbruggen van cultuurverschillen en heb veel opgestoken van de uitdagingen die hiermee gepaard gaan. Van jongs af aan ben ik actief in de watersport, eerst als windsurfer en later als zeiler op uiteenlopende typen kajuitjachten. Vanwege mijn passie voor de watersport heb ik besloten mij als jachtmakelaar te specialiseren. Ik ben gecertificeerd bij het European Maritime Certification Institute (EMCI) waar ik ook de opleiding voor jachtmakelaar heb gevolgd. Als EMCI gecertificeerd jachtmakelaar neem ik regelmatig deel aan bijeenkomsten en seminars om zo mijn kennis op peil te houden en op de hoogte te blijven van de laatste ontwikkelingen binnen de watersportbranche. Tevens ben ik in het bezit van klein vaarbewijzen en andere praktijkdiploma's voor het veilig kunnen varen met zeiljachten en motorboten.