H.J. (Henk Jan) Hoogendoorn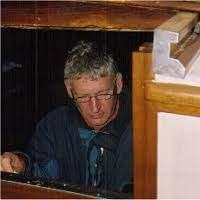 H.J. (Henk Jan) Hoogendoorn

Description
Uw persoonlijke adviseur wanneer het er echt om gaat!

Hoogendoorn Experts is een veelzijdig expertise bureau met een zeer brede maritieme kennis in huis .
Henk-Jan Hoogendoorn is gecertificeerd en geregistreerd als sr. Jacht Surveyor en mediator bij de EMCI en NVEP.

Wereldwijd en onafhankelijk!

Wij werken wereldwijd en zijn een absoluut onafhankelijk expertise bureau in het jacht segment van 6 tot 60 meter.
In de grote jachtbouw werkten wij veel samen met klasse bureau's en zijn daarom goed op de hoogte wet en regelgeving.
Ons bureau beschikt over een uitgebreid netwerk van uiterst gespecialiseerde maritiem specialisten die bij diepgaande,
speciale onderzoeken, geconsulteerd of ingezet kunnen worden.

Hoogendoorn Experts staat er voor u!
Uw persoonlijke adviseur wanneer het er echt om gaat.

Wij verzorgen in het keuringssegment de volgende diensten :
• Aankoopkeuringen; volledige of quick-scan
• Taxaties
• Deelkeuringen zoals; vlakkeuring in geval van osmose of huidikte metingen, proefvaarten of machinekamer-keuringen, casco-keuring.
• Acceptatie-keuringen bij oplevering van nieuwbouw jachten , refit`s, of grote verbouwingen.
• Veiligheidskeuringen.

Bij projectmanagement in het superjachtbouwsegment kunnen de diensten bestaan uit :
• Projectmanagement voor scheepswerven, als ingehuurde project manager.
• Projectmanagement voor de opdrachtgever als representatieve.
• In bedrijfsstelling en beoordeling van installaties.
• Sea trials en contact persoon tussen klasse bureau / werf en opdrachtgever.
• International Safety Management systems according IMO en het opstellen van de documenten.
• Ship manuals, guidance en onderhoudsboeken.

Overige diensten:
• Expertise t.b.v. rechtbanken en advocaturen.
• Contra expertise bij bv. Verzekeringskwesties.
• Consulting.
• Maritieme mediation.
• Kwaliteitsmanager ISO 9001 systemen onder Bureau Veritas.

Onze werkmethode is praktische en oplossingsgericht.