Maritime surveyor Belgium | maritiem expert België | WP International | Peter Wyffels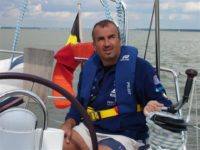 Maritime surveyor Belgium | maritiem expert België | WP International | Peter Wyffels
Postal Address
Meensesteenweg 304
B 8800
Roeselare
Belgium
Visiting Address
310, Meensesteenweg, Zuidmolen, Roeselare, West Flanders, 8800, Belgium
T:
+32(0)51 225 148
F: +32(0)51 240 468
M: +32(0)477 225 148
http://www.maritiem-expert.be
Description
Maritime surveyor Belgium | maritiem expert België | Peter Wyffels

Voor uw maritieme expertises , nautisch deskundigheidsverslag , waardebepaling of taxatie bij schade, ongeval en meer.

Keuring door een onafhankelijk maritiem of nautisch expert voor de pleziervaart, dit zowel voor tweedehands maar ook nieuwe jachten of boten, en dit zowel voor zeiljacht, zeilboot, motorboot, skiboot, jetski , RIB, binnenboordmotor, buitenboordmotor, en meer.

Wij leveren volgende diensten of expertises :

* vaststellen & schatten schade bij ongeval
* waardebepaling eigen schade
* taxatie of waardebepaling bij aankoop tweehands vaartuig
* taxatieverslag waardebepaling voor verzekeringsmaatschappijen
* inspectie bij oplevering nieuwe pleziervaartuigen
* gasleiding keuring
* CE keuring
* inspectie boord elektriciteit
* inspectie boord electronica RADAR, VHF, LOG,
* osmose inspectie
* advies & raad bij ombouw en doe-het-zelfprojecten

Alle diensten kunnen zowel zowel in binnen als buitenland worden uitgevoerd.

Wij beheersen zowel de Nederlandse, Franse, Engelse, Duitse en Spaanse taal.