Mariteam Yachting | Albert Gerritsma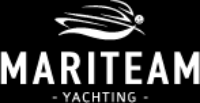 Mariteam Yachting | Albert Gerritsma
Postal Address
Ceresweg 20-B
NL 8938 BG
Leeuwarden
Netherlands
Visiting Address
20, Ceresweg, De Hemrik, Leeuwarden, Frisia, Netherlands, 8938BG, Netherlands
T:
+ 31 (0) 582 889254
M: +31(0)6 51 589 029
https://www.mariteamyachting.nl/
Description
MariTeam Yachting

International
MariTeam Yachting is a full-service watersports company located in the north of the Netherlands. Positioned within the luxury motor yacht segment, MariTeam focuses on the sale and brokerage of trawlers and cruisers, especially the brands Grand Banks, Palm Beach, Selene, Breedendam and Sea Angler.

MariTeam Yachting provides a complete range of services and support in the field of yacht management, all under one roof. We take care of everything from maintenance to finance and insurance, and everything in-between. This includes winter storage and valuations, as well as arranging the transport of your yacht anywhere within Europe (or even beyond). MariTeam helps you with all work and regulations related to your yacht, in a reliable and professional way. All that's left for you to do is enjoy the sailing.

MariTeam Yachting is helmed by Albert Gerritsma and Gert van Barneveld. In addition to their work for MariTeam, Albert and Gert are yacht consultants for Grand Banks, Eastbay and Palm Beach in Europe.

Nederland
MariTeam Yachting is het officiële verkooppunt van de merken Grand Banks, Palm Beach, Selene yachts, Breedendam en gespecialiseerd in de bemiddeling van alle motorjachten. Mariteam Yachting voorziet in daadwerkelijk alles rondom uw schip, waardoor wij een fullservice watersportbedrijf zijn.

MariTeam neemt u alle werkzaamheden en al het regelwerk dat er bij uw jacht komt kijken, vertrouwd en vakkundig uit handen.

Aan het roer van MariTeam Yachting staan Albert Gerritsma en Gert van Barneveld.