Jachtmakelaardij Kappers B.V.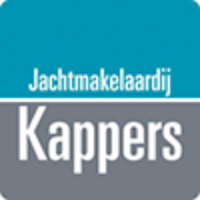 Description
About Jachtmakelaardij Kappers
In 2009, I, Anton Kappers, took the step of starting Jachtmakelaardij Kappers. A beautiful moment for me personally, because ships have always fascinated me. My affinity with water and my interest for ships started in early childhood. I was passionate about everything to do with water, with two crossings of the Atlantic Ocean, as high points in my life. For me, the choice was clear: I want to work in the world of boats. Jachtmakelaardij Kappers is the result of this choice.Together with Okke Kooijman and Joop Nijs, I am living my passion. It is our goal to find the perfect boat for people and to sell a boat as fast and efficiently as possible. We are only satisfied when you leave our premises as a happy customer.

Small team, big results
Until today, we've sold many hundreds of boats, and with a tremendous number of satisfied buyers and sellers, we have expanded our operating area to include Belgium, with our daughter company Navi-Sell International Yachtbroker. We are EMCI-certified and certified as HISWA Qualified Yacht & Shipbroker. We continue to develop and closely follow the latest trends. Of course, we need to know what is changing in terms of regulations relevant to our sector, and what is going on in the sector. High commitment, big results. We will keep on searching until we've sold your boat for a good price. We have a lot of experience and have the necessary knowledge to provide optimal service. You can comfortably leave selling your boat or buying a boat to us!

Über Yachtmakler Kappers
Im Jahr 2009 habe ich, Anton Kappers, die Initiative ergriffen, Yachtmakler Kappers zu gründen. Ein schöner Moment, weil Schiffe mich schon immer gefesselt haben. Die Affinität mit Wasser und Interesse für Schiffe stammen bereits aus meiner Jugend. Alles in Bezug auf Wasser fand ich großartig. Als Höhepunkt dafür gilt, dass ich zweimal den atlantischen Ozean überfahren habe. Für mich war die Entscheidung schnell gemacht: Ich möchte in der Bootswelt arbeiten. Yachtmakler Kappers war das Ergebnis.
Zusammen mit Okke Kooijman und Joop Nijs erleben wir unsere Leidenschaft. Unser Ziel ist es, für Leute das perfekte Boot zu finden und um ein Boot bestmöglich und schnellstmöglich zu verkaufen. Erst wenn Sie ganz zufrieden sind, haben wir unseren Auftrag erfüllt.

Kleines Team, große Ergebnisse
Mittlerweile haben wir viele Hunderte Boote verkauft, gibt es ganz viele zufriedene Käufer und Verkäufer und haben wir mit unserem Tochterunternehmen Navi-Sell International Yachtbrokers unser Gebiet weiter nach Belgien ausgeweitet. Wir sind EMCI-zertifiziert und als HISWA Qualified Yacht & Shipbroker zertifiziert. Wir entwickeln uns weiter und verfolgen die letzten Trends aus nächster Nähe. Wir müssen ja wissen, ob sich das Regelwerk ändert und was in der Branche passiert. Großer Einsatz, große Ergebnisse. Wir hören nicht mit der Suche auf, bis wir Ihr Boot zu einem guten Preis verkauft haben. Wir verfügen über viel Erfahrung und die notwendigen Fähigkeiten, um Sie bestmöglich bedienen zu können. Den Kauf und Verkauf eines Bootes können Sie uns denn auch ruhig überlassen.

Over Jachtmakelaardij Kappers
In 2009 heb ik, Anton Kappers, de stap genomen om Jachtmakelaardij Kappers te beginnen. Een mooi moment, vooral omdat schepen mij altijd al gefascineerd hebben. De affiniteit met water en de interesse voor schepen stamt al uit mijn jeugd. Alles met water vond ik geweldig met als hoogtepunt 2 Atlantische oversteken. Voor mij was de keuze al snel duidelijk: ik wil in de botenwereld werken. Jachtmakelaardij Kappers is daar het resultaat van. Samen met Okke Kooijman en Joop Nijs voeren wij onze passie uit. Het is ons doel om de perfecte boot voor mensen te vinden en om een boot zo goed en snel mogelijk te verkopen. Pas als u hier tevreden de deur uitstapt, zijn wij voldaan.

Klein team, grote resultaten
Inmiddels hebben we vele honderden boten verkocht, zijn er heel veel tevreden kopers en verkopers en hebben we ons gebied verder uitgebreid naar België met onze dochteronderneming Navi-Sell International Yachtbrokers. We zijn EMCI gecertificeerd en gecertificeerd als HISWA Qualified Yacht & Shipbroker. We blijven onszelf ontwikkelen en de laatste trends op de voet volgen. Het is immers van belang om te weten of er veranderingen zijn in regelgevingen en wat er speelt in onze branche. Grote inzet, grote resultaten. We blijven zoeken tot we uw boot voor een goede prijs verkocht hebben of de juiste boot voor u hebben gevonden. We beschikken over voldoende ervaring en hebben de nodige bagage om u zo goed mogelijk van dienst te kunnen zijn. Een boot kopen of verkopen laat u dan ook met een gerust hart aan ons over.