International Nautical Services Nederland | Rudi Gelper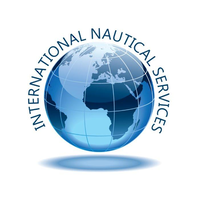 International Nautical Services Nederland | Rudi Gelper
Postal Address
Grimaldilaan 69
B 2940
Stabroek
Belgium
Visiting Address
67, Grimaldilaan, Stabroek, Antwerp, Flanders, 2940, Belgium
T:
+32(0)35688169
F: +32(0)35699927
www.ins-yachtsurveyor.com
Description
Welcome to our EMCI profile. I founded in 1998 as an experienced marine surveyor INS-Yacht survey. If you want to go buy a boat or a ship or a boat has purchased subject to ship expertise you can count on my services. Since 1999, I have specialized in purchase and valuation.

Why yacht inspection?

There are many reasons to have a boat inspected by a qualified independent yacht surveyor. Mainly it is a cost effective investment. When you by a used yacht, you want to be sure that it is in a good condition as it appears and perhaps with your lack of technical knowhow you do not see the hidden defects. It could have been damage by fire, collision or bad maintenance. Your independent INS yacht surveyor can assist you to estimate the status of the ship. Many different surveys ars available, depending on your needs. A complete survey can be done but also part inspections and taxation will give you the security that you will not be surprised by unexpected costs. In practice it has shown that your return on investment is guaranteed.

Please take a look at our side to find the service you are looking for. Please do not hesitate to contact without obligations to discuss your possibilities or to answer your questions.

Because of my background in the maritime commercial shipping and yacht building, you can also count on me for construction supervision, damage-expertise for insurance companies, counter-expertise, mediation for pleasure yachts, commercial vessels, houseboats etc.

I grant you a very good service with know-how. My work thorough, flexible, honest and completely independent. I am a member of the most important (International) authorities and inspectors following regularly courses and seminars.