Home Port Yachts Central, Agent Esthec Russia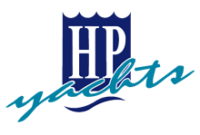 Home Port Yachts Central, Agent Esthec Russia
Postal Address
Visiting Address
43, Rijksweg, Naarden, Gooise Meren, North Holland, Netherlands, 1411GE, Netherlands
T:
+31(0)358873012
M: +31610574992
http://www.homeport-yachts.nl
Description
Homeport Yachts is al jaren in Holland bekend om de uitstekende en unieke service omdat uw zeilschip of motorjacht in de eigen haven kan blijven. De kracht van Homeport Yachts spreekt uit onze slogan:
"The Art of Boating & Yachting"

Gertjan Kegel, de eigenaar van Homeport Yachts sinds 2001, later Homeport Yachts Central, heeft naast nationaal vooral internationaal vele contacten. Homeport Yachts -ook bekend als HP Yachts- heeft een zeer grote klantenkring en zorgt voor grote exposure van uw zeiljacht of motorjacht op diverse nautische websites. Op deze wijze vergroten wij de kans dat geïnteresseerden uw schip zullen vinden.

Wij verkopen nu grotendeels internationaal, omdat de Nederlandse markt op slot zit. De huidige verkopen vinden voornamelijk plaats in Duitsland en Rusland.

Naast Nederlands spreken wij Russisch, Frans, Engels en Duits en hebben onze partners in Frankrijk en Rusland.

Wij hebben ook een eigen Russische website: www.hollandboats.ru

Vanaf 1 januari 2014 is Homeport Yachts Central de exclusieve agent voor Esthec Nautical Decking en Esthec Terrace and Cladding voor de Russische markt.