Fraser Worldwide S.A.M. | Maarten Ten Holter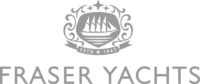 Fraser Worldwide S.A.M. | Maarten Ten Holter
Postal Address
2 QUAI ANTOINE 1ER
MC 98000
Monaco
Monaco
Visiting Address
La Rascasse, Quai Albert 1er, La Condamine, Monaco, 98000, Monaco
T:
+377 (0)93 100 450
F: +377 (0)93 100 451
https://www.fraseryachts.com/
Description
The trusted name in yachting

Welcome to the world of Fraser, here we all share one passion: the freedom that only luxury yachting offers. And undoubtedly you share the same passion, whether you are looking for an unforgettable yachting escape, considering making the step towards ownership or are an Owner wanting to manage and maximise your investment. Whatever your requirement, you need a partner to see your unique vision fulfilled dependably and effortlessly. As a world-leader in yacht chartering, brokerage, yacht management and new builds, our experience, track record and portfolio are unchallenged. In the world of yachting, you could have no better qualified or trustworthy partner than Fraser.